Motor Vehicle Collisions, Wrongful Death, and Medical Malpractice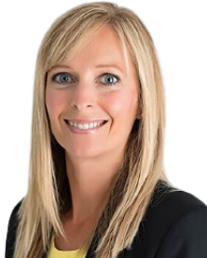 Ashley Armstrong attended Olympic High School, and graduated from the University of Washington with a Bachelor of Arts in political science. While at UW, Ms. Armstrong was on the Dean's List and participated in the Washington State Legislative Internship Program. Ms. Armstrong graduated with honors from Seattle University School of Law.
Ms. Armstrong finds working with clients in her hometown particularly rewarding. Her practice is focused on plaintiff's personal injury, including motor vehicle collisions, wrongful death, and medical malpractice. Her legal affiliations include the Washington State Association for Justice (EAGLE member), and the Kitsap County Bar Association. She also serves as an arbitrator with the Kitsap County Superior Court.
Ms. Armstrong is actively involved in her community. She served on the Haselwood Family YMCA Advisory Council from 2011 to 2017, and currently serves on the Bremerton Family YMCA Advisory Council. She was a co-founder and Attorney Coach for the YMCA Youth & Government Mock Trial team from 2013 to 2017. Ms. Armstrong has been a member of East Bremerton Rotary since 2011, where she serves on the Board of Directors as the Club's Membership Chair, and on the District 5020 Membership Committee. She also has served as the Humanitarian Projects Coordinator and Primary Classroom Representative for the Central Kitsap Montessori Parents Association.
Ms. Armstrong received the Kitsap Peninsula Business Journal's 20 Under 40 award in 2016, and was a finalist for Best of Central Kitsap Lawyers in 2017. She has been a partner at Ryan, Montgomery & Armstrong since 2015.
Ashley Armstrong was born and raised in Bremerton, Washington and now lives in Bremerton with her husband, Kevin, and their three young children.
Get the representation you need to feel protected!
Ryan, Montgomery, & Armstrong Inc., P.S.
Request a consultation by filling out the contact form or calling
360-307-8860. We offer appointments during our regular business hours.
We accept Visa, Mastercard, Discover and American Express.