October 9, 1955 – March 13, 2018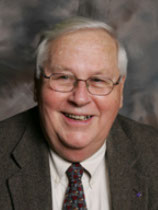 Gordon Walgren was born and raised in Bremerton and graduated from what was then Bremerton High School. He graduated from the University of Washington in 1954, and the University School of Law in 1957, and shortly thereafter was elected Prosecuting Attorney for Kitsap County, the beginning of over a fifty-year career in law and politics.
Gordon founded the law firm now known as Ryan, Montgomery & Armstrong, and was a shareholder or Of Counsel to the firm for his entire career. The firm did, and does, represent several municipalities and Gordon personally served as City Attorney for Bremerton and Port Orchard and General Counsel for the Port of Bremerton.
In 1966 Gordon was elected to the State House of Representatives for the 23rd District where he served a two-year term, before being elected to the State Senate, where, in 1975 he was elected Majority Leader.
More recently he branched out into governmental relations and was registered as a lobbyist for numerous clients including the Washington Refuse and Recycling Association in which he served as General Counsel, Lobbyist and Interim Executive Director. At the time of his passing he was still actively involved in representation of clients in legislative and legal matters, and remained Of Counsel to Ryan, Montgomery & Armstrong.
Gordon spent his entire life in public service to his clients, the legislature and the people of his community and the entire State of Washington. Every member of the firm, past and present, is a better lawyer, and a better person for having known him, and having learned from him.
Get the representation you need to feel protected!
Ryan, Montgomery, & Armstrong Inc., P.S.
Request a consultation by filling out the contact form or calling
360-307-8860. We offer appointments during our regular business hours.
We accept Visa, Mastercard, Discover and American Express.