Personal Injury, Family Law, and Workplace Investigations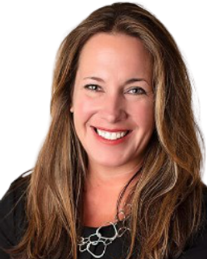 Stacey Saunders established roots in the Pacific Northwest after graduating from Miami University (Oxford, OH) in 1996 and Cumberland School of Law (Birmingham, AL) in 2000. Stacey was certified by the Washington Mediation Association in 2009 and has successfully mediated a range of employment, land use, and contract disputes. Her practice areas include personal injury, family law, and workplace investigations.
Stacey spent part of her childhood in Singapore and worked as a consultant for global companies before deciding to practice law locally, using her business experience and contract negotiation skills to benefit small business owners. Her work is driven by the belief that people work better in collaborative settings where they are engaged in creating practical, lasting solutions.
Stacey enjoys using her professional skills to benefit the Kitsap community. As the mother of two busy teens, she is especially drawn to projects that promote youth development, including the YMCA's Kitsap Mock Trial Team, CKSD's Board Advisory Panel, and the Central Stage Theatre (CSTOCK) capital campaign for a new community theater. Stacey was appointed by the Kitsap County Commissioners to the CK Community Council in 2015 and elected Chair in 2017-18. She was named a YWCA Woman of Achievement for her contributions to the community.
Get the representation you need to feel protected!
Ryan, Montgomery, & Armstrong Inc., P.S.
Request a consultation by filling out the contact form or calling
360-307-8860. We offer appointments during our regular business hours.
We accept Visa, Mastercard, Discover and American Express.